CG4NIGHTWING
 CG4NIGHTWING is a campaign inspired by a love for the
Batman Universe and the lessons that the human side of
our favorite heroes can teach. It is also a response to the
'open call' put fourth by Chris McKay, the director on the
upcoming live-action Nightwing movie, set to go into
production in 2018.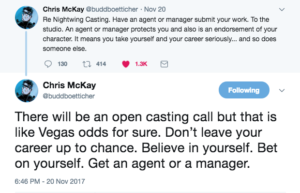 "The Batman taught me, guided me, trained me. What I
am I owe to him. What more can I say? And Superman. I
grew up in your shadow, too. You taught me honor,
selflessness, and the true meaning of the word 'hero.' …
I'm the sum of so many people who have influenced me,
shaped my thinking, and given me love."
-Dick Grayson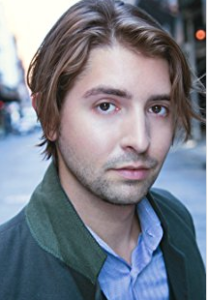 Like Dick Grayson, Cameron Gregg the actor is the sum of
tremendous support and encouragement all through his
journey. In 2008 he studied Grotowski acrobatic work
and the Suzuki movement technique in the Acting
Division of the North Carolina Governor's School – East.
Cameron also comes from a family of theatre
professionals, who taught him to realize the artist's
process from vision to execution.
Cameron also studied acting at the Mason Gross School of
the Arts at Rutgers University. This is the same program
that graduated Aaron Stanford who originated the role of
'Pyro' in the X-men series and Sebastian Stan, who currently
plays the role of Bucky Barnes  (or the 'Winter Soldier')
in the Captain America saga.
Aaron Stanford as Pyro
Sebastian Stan as The Winter Soldier
With recent credits on the Emmy Award winning show
Bloodline as well as the CBS family crime drama The
Inspectors. Cameron has begun his career in earnest.

Cameron on Bloodline
Identifying Dick Grayson
At 5'10" and 175 pounds exactly, Cameron fits the
measurements of Dick Grayson perfectly. An avid gym-
goer and long distance runner also gives Cameron the
necessary endurance to go into the 'Bootcamp Process'
in preparing for the role.

Cameron is also currently studying
aerial acrobatics (including silks, trapeze and lyra) a skill Dick Grayson grew up with as a member
of his family troupe: The Flying Graysons. As Nightwing, Grayson
also utilizes Eskrima sticks (made of an unbreakable polymer).
Cameron is also currently studying the Eskrima martial arts technique as well as Kuntao Wing Chun Kung Fu. Both are martial arts that are native to the Philippines.
Representation:
For information about Cameron's representation, the CG4Nightwing campaign, or to get in touch with Cameron's agent, please reach out to: cmgregg@gmail.com